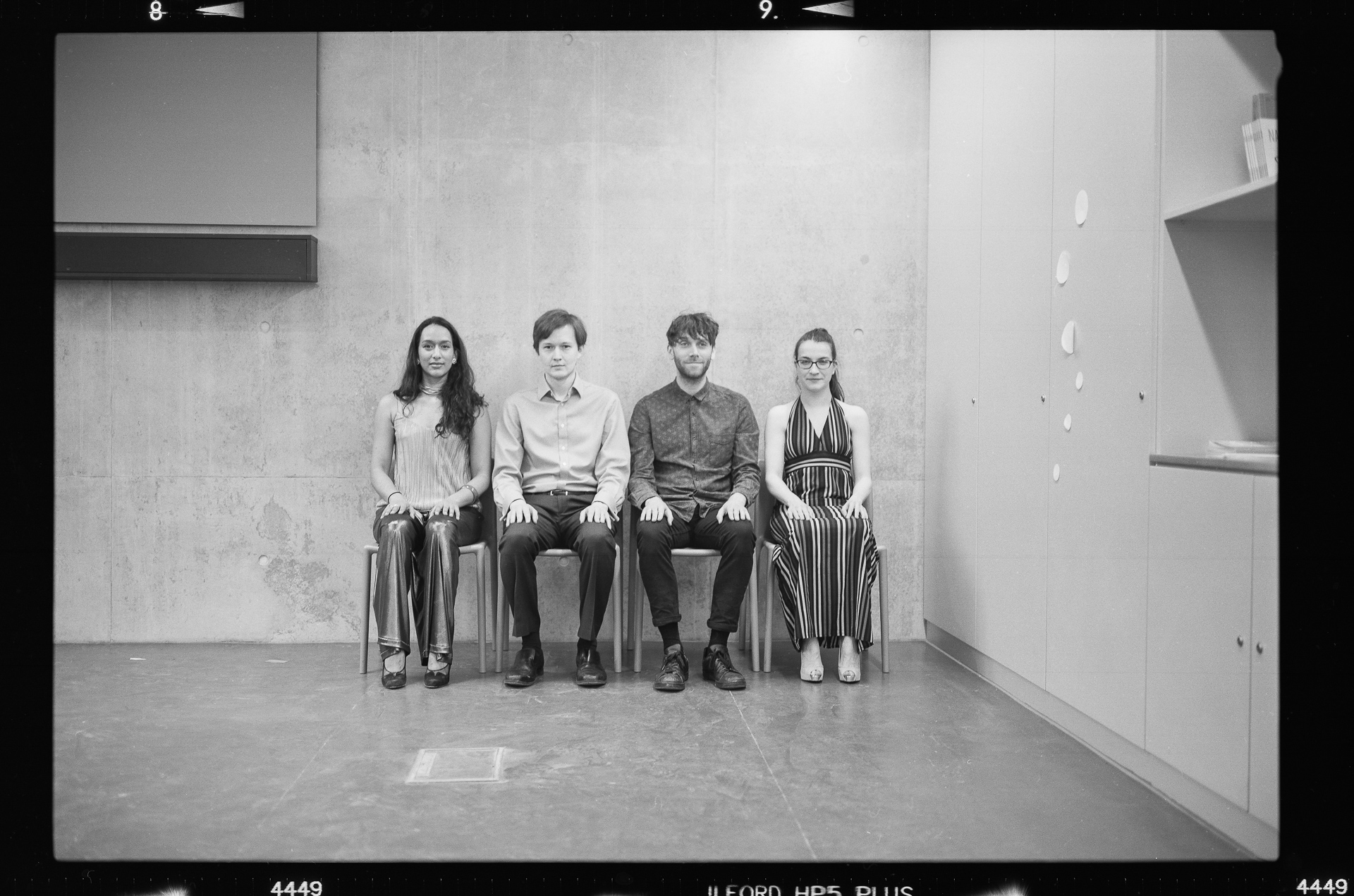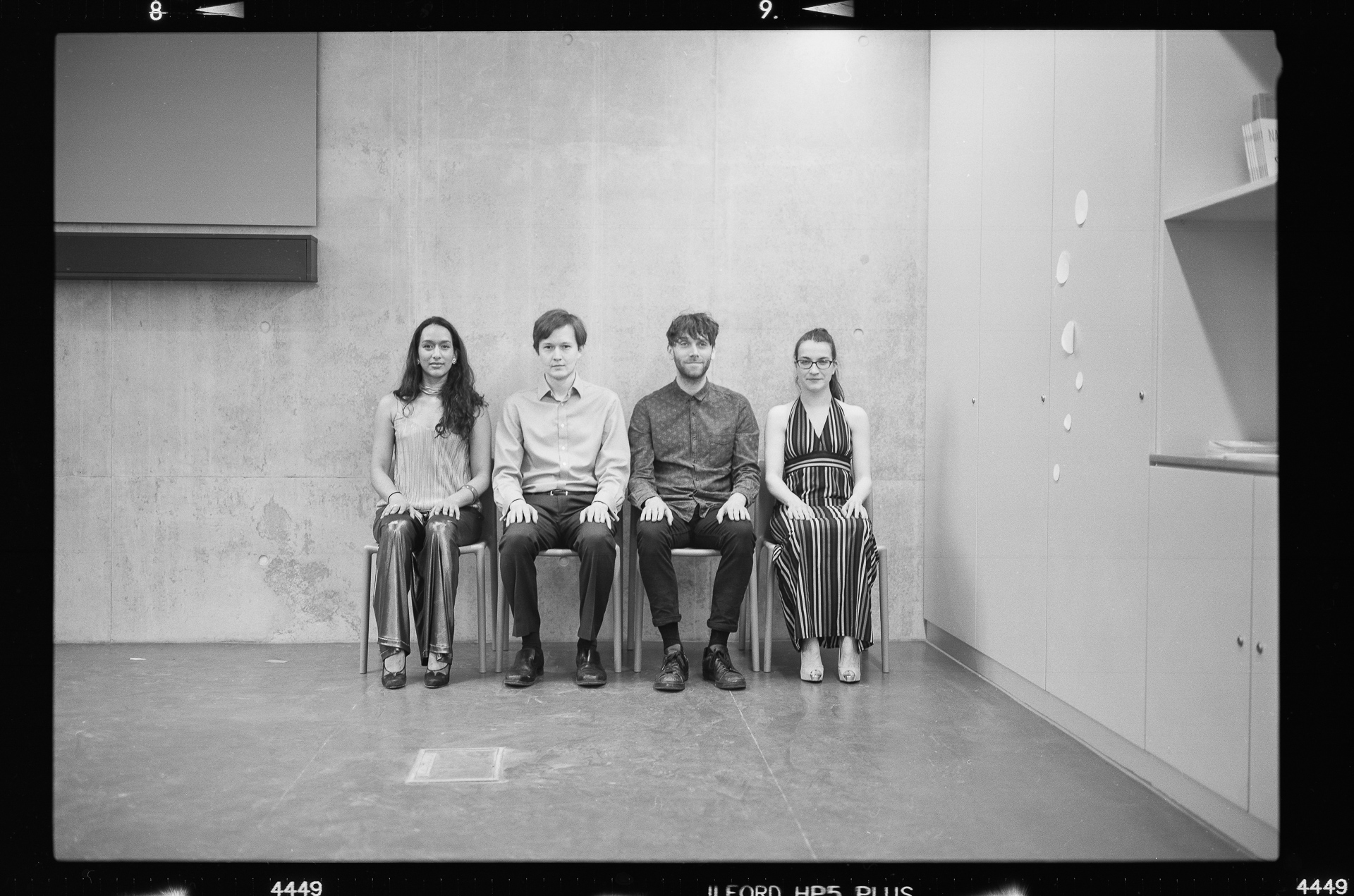 Client: Ligeti
About The Ligeti Quartet
The Ligeti Quartet has been at the forefront of modern and contemporary music since their formation in 2010. They have established a reputation as one of the UK's leading ensembles, breaking new ground through innovative programming and championing of today's most exciting composers and artists.
About the photoshoot
I met up with the group at lunch restaurant (Fitzbillies) in central Cambridge. While they had lunch I planned to take some photographs of them reaching over the table whilst having their instruments in their lap.
We then moved on for photo shoots at a few other locations and ended up in Kettle's Yard where they would perform later on in the evening.
Before they started rehearsing, I took some photographs of them against a concrete wall. This is one them.
Shot on film.