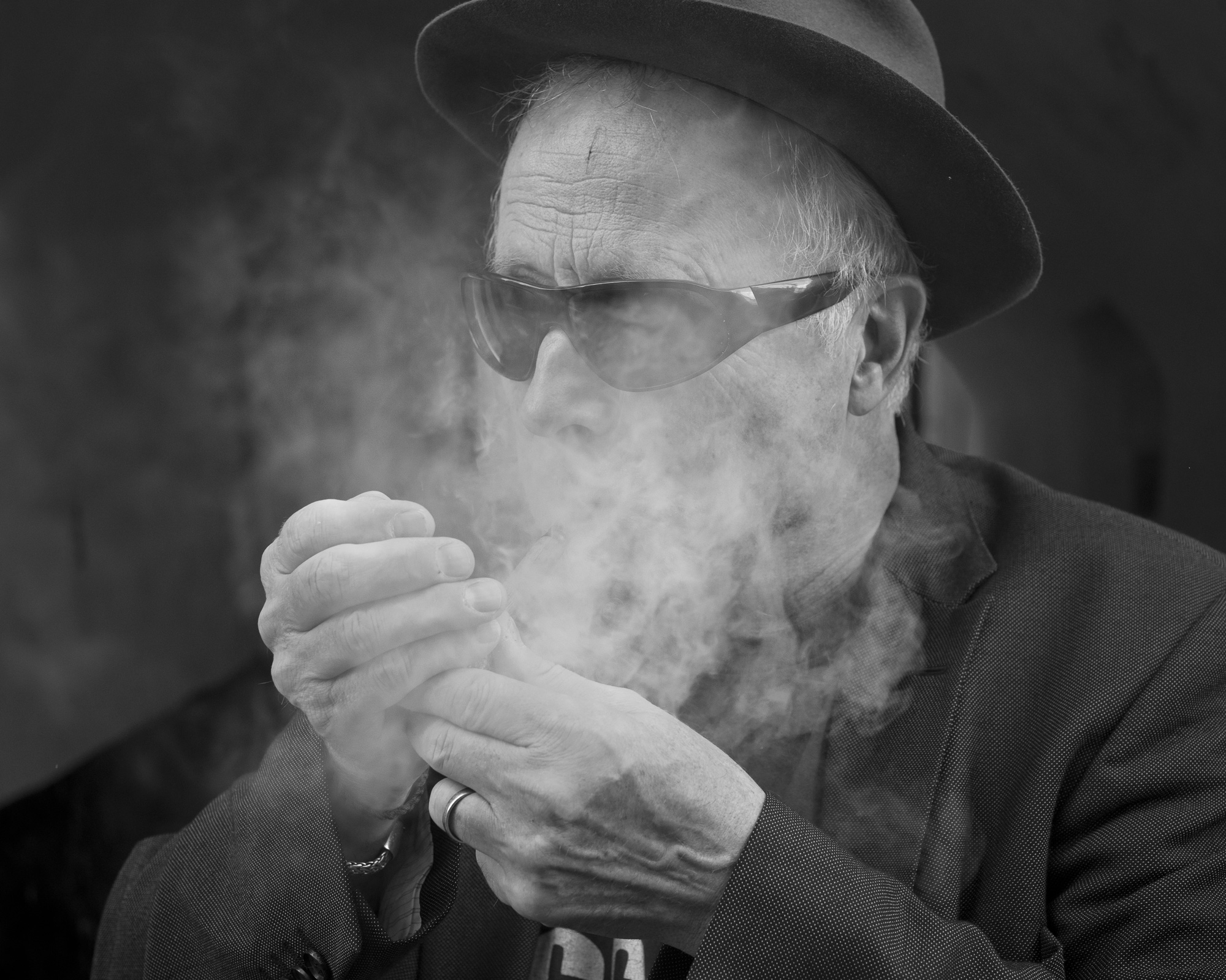 Nowadays totally blind, Tappas work as a radio host, a writer, a journalist.
I had this idea of a tribute to the old Mickey Spillane/Humphrey Bogart-style image, so I talked it over with Tappas who was totally up for it.
He grabbed his Stetson and we went out from his apartment into the streets of Old Town, Stockholm and just waited for moment of harsh sun to come.
We also had time to sit down for with a coffee and a cinnamon-bun and talk about life in general.