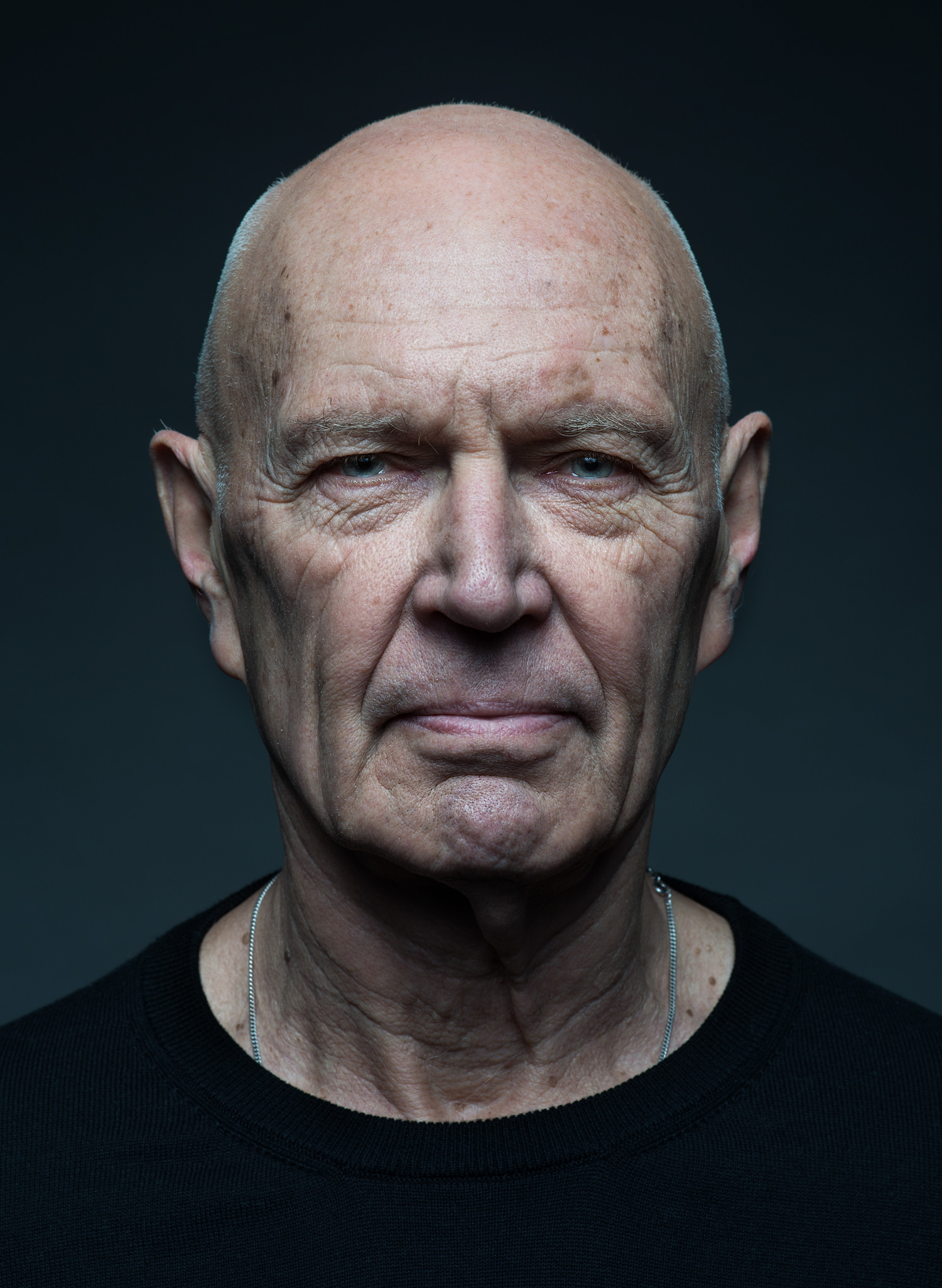 Client: Private
About Pierre Schori
Former diplomat and ambassador Pierre Schori is still a very busy man. Once working closely with Olof Palme, he is nowadays mostly busy holding speeches and writing books.
I have always wanted to make a portrait of him, but to get his acceptance was not easy. After months of email correspondence and an agreement on a photo shoot, the day arrived.
About the photo-shoot
I usually request 2-3 hours for a photo shoot with a sitter, but I also knew that this would be a bit stretched for Mr Schori. We settled on one hour and a date was decided. Since it was several months between our first contact and the day for the shoot, I had plenty of time to visualize this portrait and to make the whole process a minimum of hassle for Mr Schori. The deal was to shoot near his home and I went for a reconnaissance trip the day before. The weather was horrible with hard wind and snow and the initial idea to have this photo shoot outside had to be cancelled. On the morning of the actual shoot Mr Schori said I had 15 minutes! My original 2-3 hours shrunk to a few minutes. Mr Schori arrived to my make-shift studio, we talked a bit, I took some photographs and off he went. 14 minutes later.