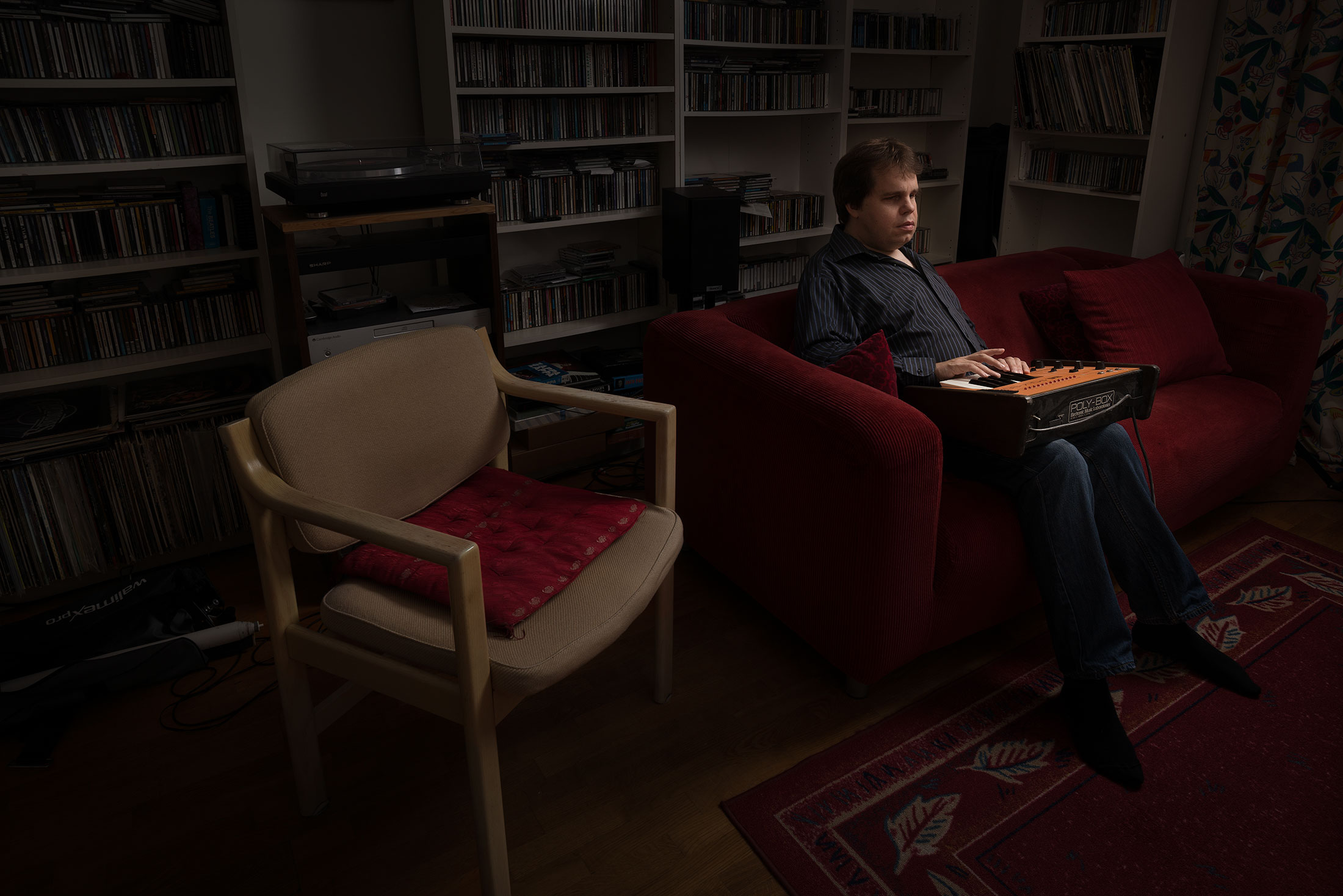 Client: Private
About Mats

OK. I am going to stick my neck out here and claim that Mr Öberg is a true genius when it comes to playing the piano, or perhaps even more important – the synthesizer. Influenced by Herbie Hancock and Stevie Wonder he lifts the sound from the synth to a new level. Blind since birth as Stevie Wonder (and Ray Charles, another great blind piano player), Mats has been playing with everyone on the music scene in Sweden. But also with Frank Zappa, as you can see raving over Mats qualities in an interview from 1988 (YouTube).
About the photo shoot
I went to Mats apartment where he was busy planning and preparing for one of his many tours. This time to Germany and then later in the year to India. Like any other top musician, he is, of course, touring extensively. Anyway… I explained to Mats what I was planning to do, and started to set up my portable light. The only thing that concerned Mats was was that I didn't move anything in his apartment. After a few shots against a backdrop that I had brought with me, he sat down at his electronic piano and synths and started to play. We talked about Zappa, Hancock and Wonder and Mats could instantly show me their different styles. Wonderful.
In this photograph, you can see Mats in his sofa playing at a small keyboard. This is a vintage Poly-Box given to him by Frank Zappa.