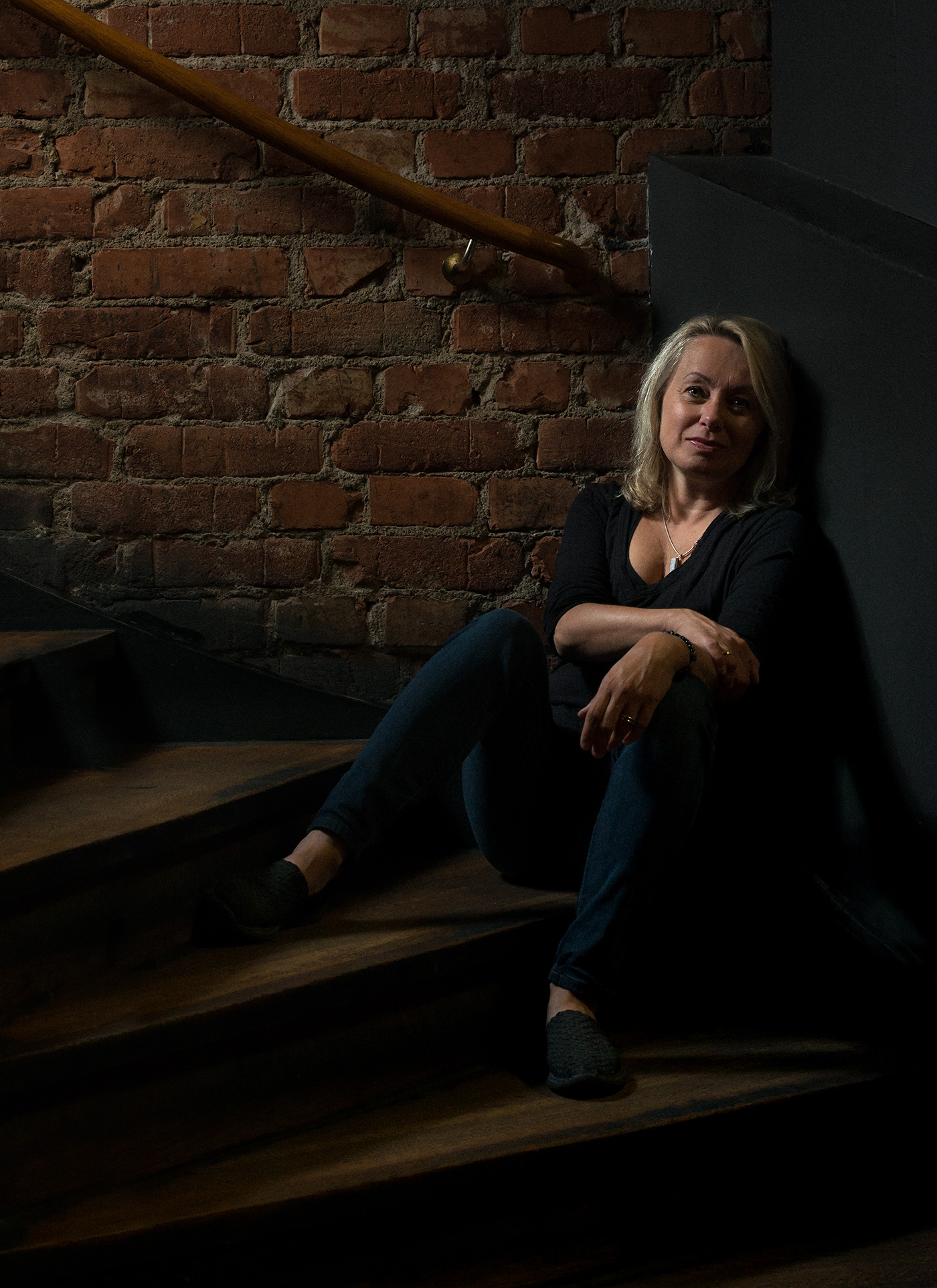 Client: Private
About Louise
I regard her as the blues queen extraordinaire of Sweden. And guess many will underwrite this statement.
Louise has weaved together rock, folk and blues influences, while sometimes moving into R'n'B and jazz territory, unified by her earthy singing style and driving, lean grooves. Like many blues singers she plays the harmonica as well, a recurrent element in her songs; she is arguably the most well-known and recognized female blues singer of contemporary Sweden.
About the photo shoot
We met up outside the gates of the biggest swimming centre in Stockholm and drove to the location for our shoot. For me, this personal service was a small price to pay, but for Louise – diagnosed with multiple sclerosis – it definitely made everything easier.
I had pre-booked one of Stockholms (and perhaps Europes) most classic venues for this shoot – Fasching. A place were a lot of famous musicians has been performing, including Louise. The set-up was pretty basic, with only a few props and Louise was as always very easy-going and professional.