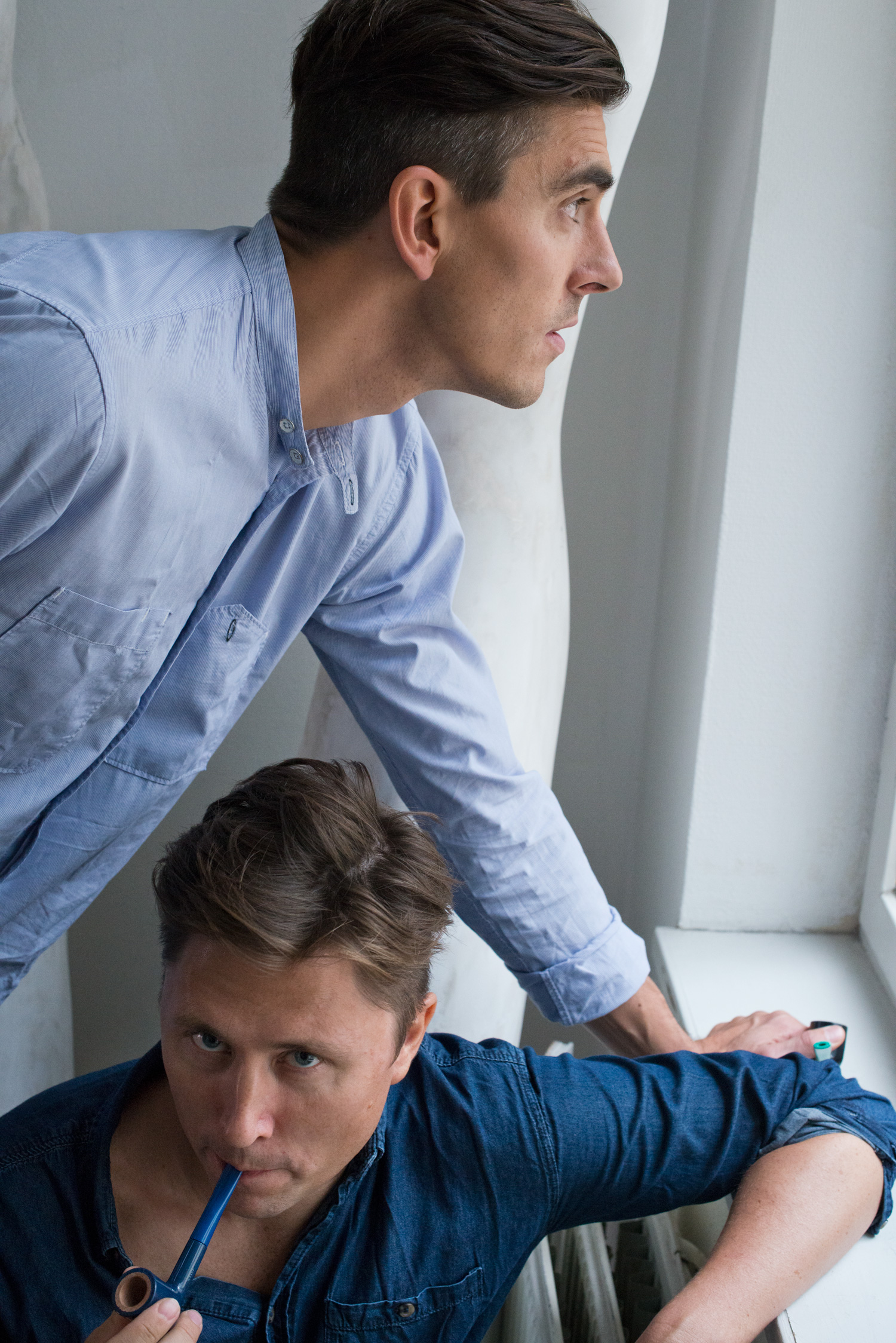 Client: Stiff
The founders of Stiff; Jukka Viitasara and Kalle Berglund are innovators in plastic. Read more about their success-smoking pipe at www.stiffonline.com.
About the photo shoot:
I like this photograph, it reminds me of those old Beatles album-covers photographs. But to be true, this was not a strict set-up as such. They just happen to be next to the window at the time.