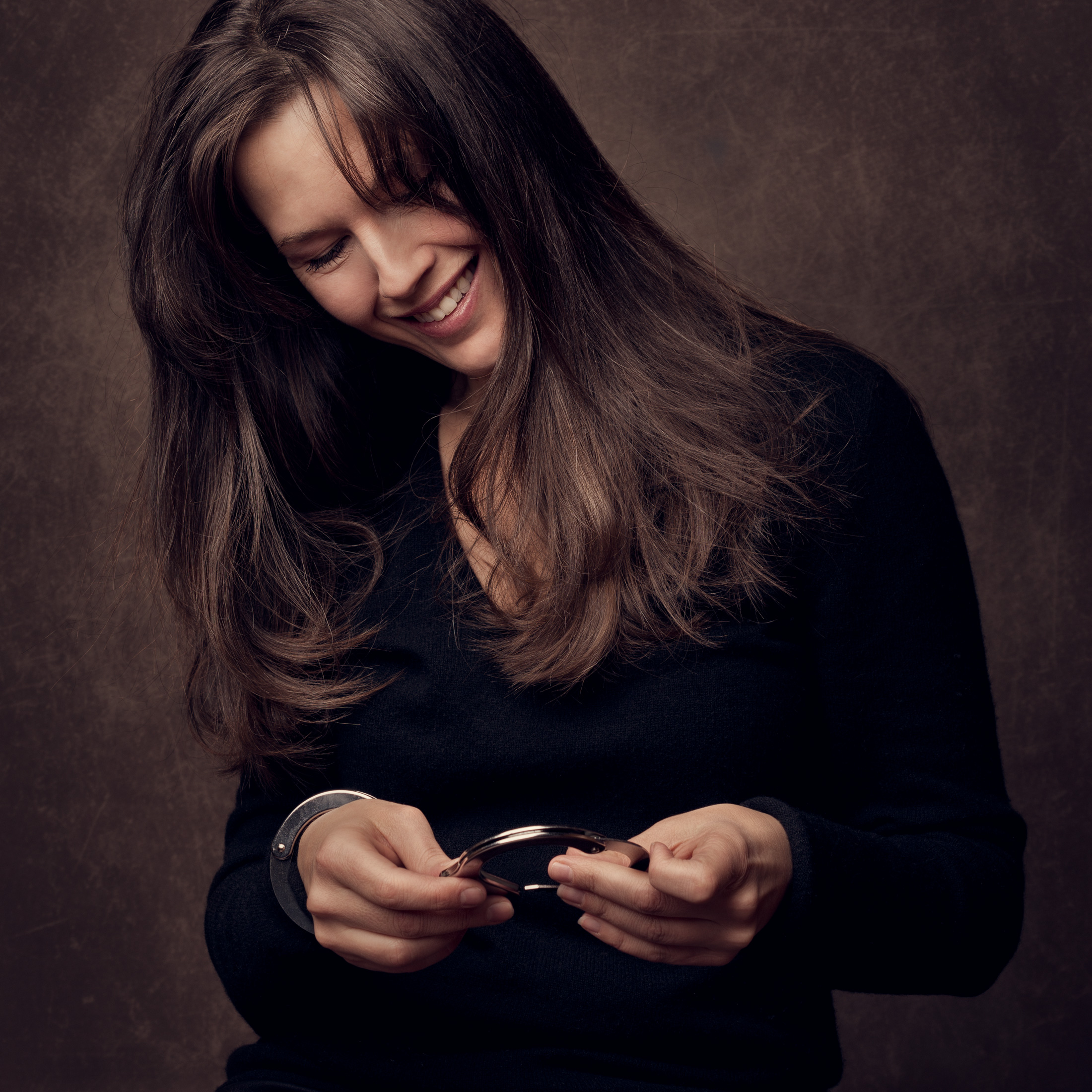 Client: Private
About Elin
Elin Klinga is a Swedish actress who took part in several of Ingmar Bergman's late stage productions. One of Bergman's favourite actresses, she starred in such productions as The Image Makers (1998), The Ghost Sonata (2000) and Ghosts (2003).
About the photo shoot
I had booked two adjacent rooms at the beautiful Nobis Hotel (Stockholm, Sweden), setting them up for an effective photo shoot. When presenting my different conceptual ideas, Elin was totally up for it which made the whole shoot very pleasant. In this photograph, for example, she is playing around with a pair of handcuffs.
In between working behind and in front of the camera, we sat down with a cup of coffee and talked about theatre, film, colleagues, other photographers and family life.