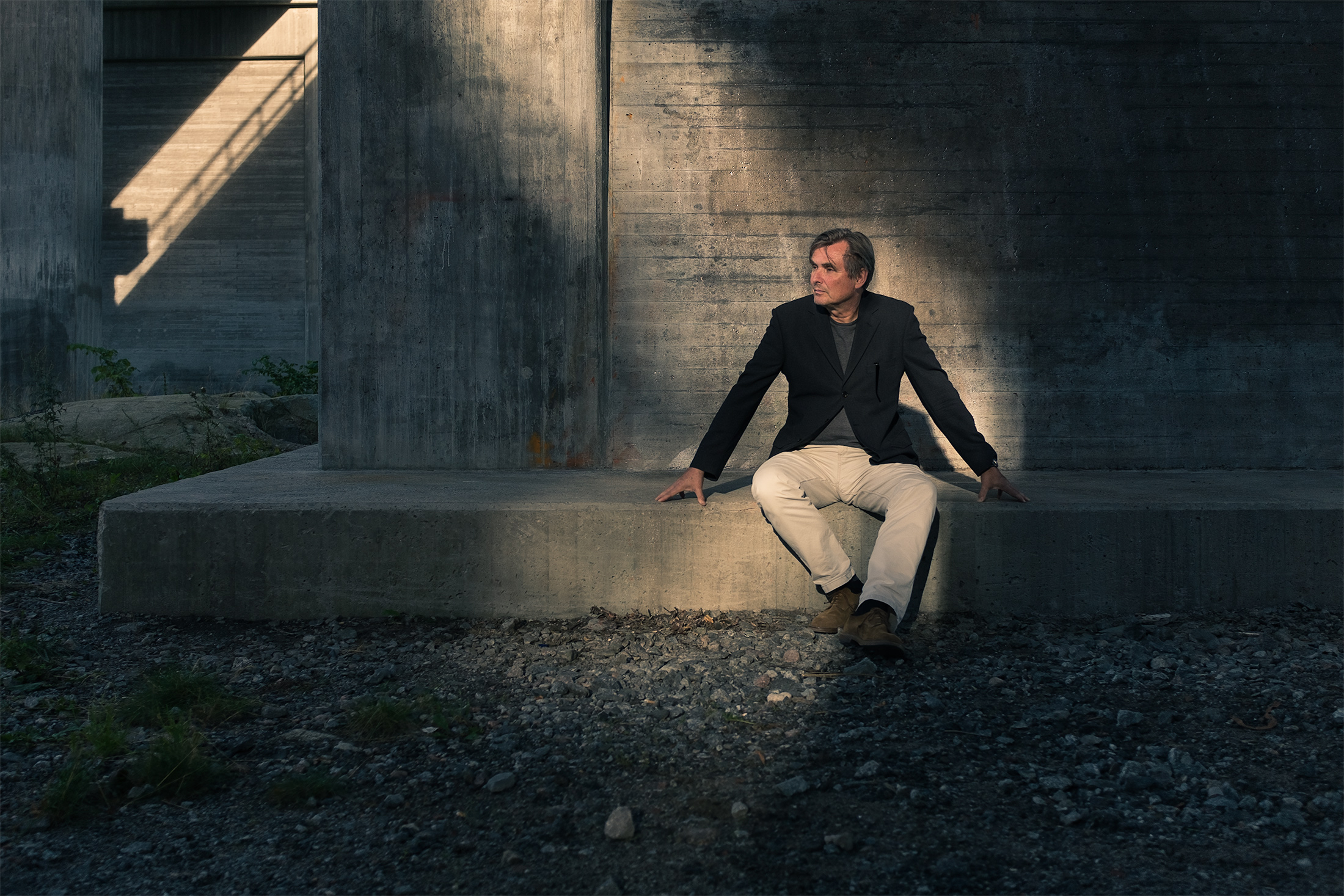 Client: private
About Bruno
One of Sweden's great all-around photographers.
About the photo shoot
We met up at his home, talking about photography in general and photographers more specifically. After leafing through photo books and drinking coffee, we ventured out to a site that I previously had checked out. I choose this place knowing it could bring some interesting graphical lines into the photograph, and at the same time knowing this would attract Bruno who also loves these things.