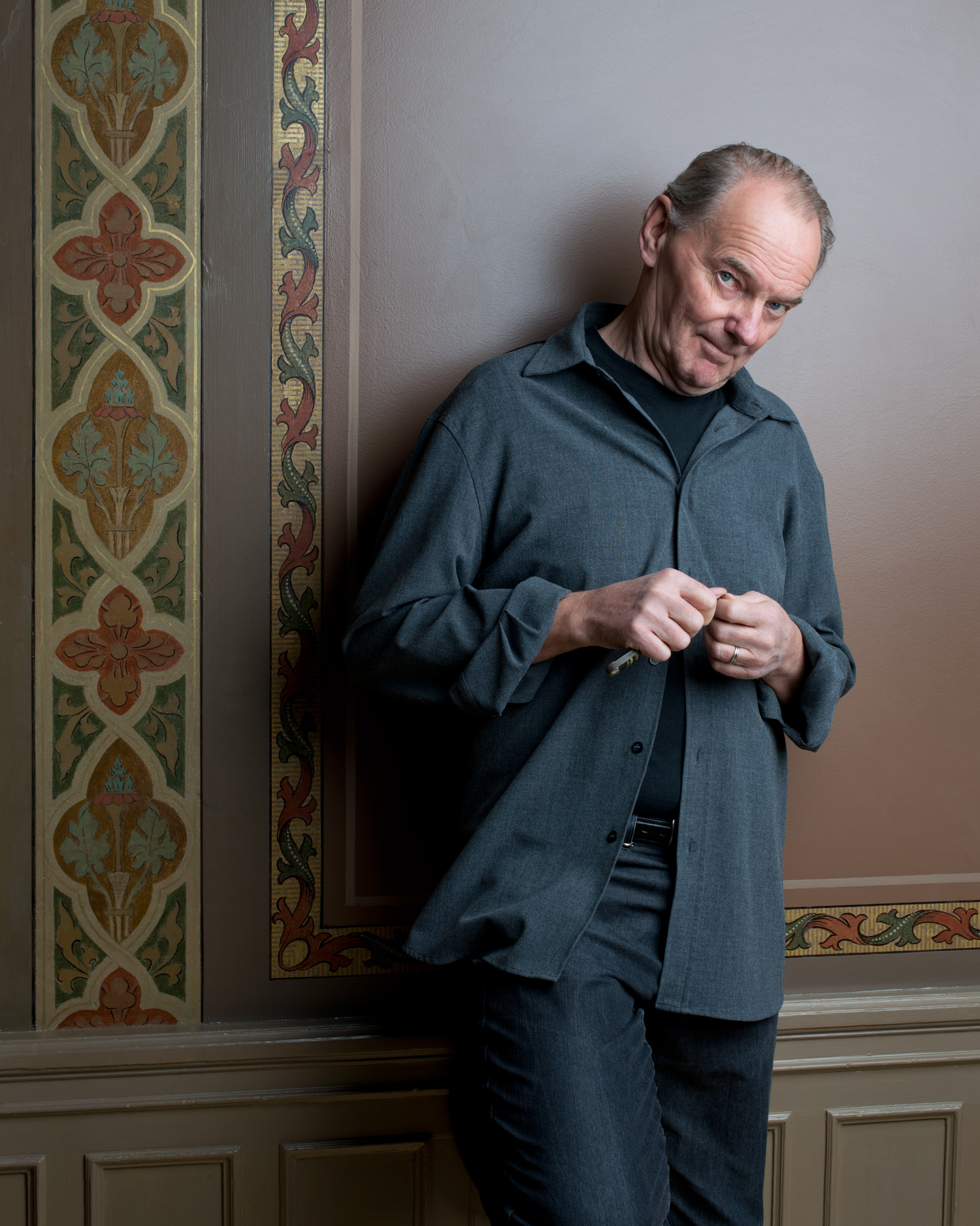 Client: Private
About Bjorn
Bjorn Granath: born '46 in Gothenburg, Sweden. He has starred in a broad range of films from comedies to dramas. He was active as an actor and director on the Royal Dramatic Theatre in Stockholm between the years 1987–2007. He received the Eugene O'Neill Award in 2003. Bjorn has been in films such as "The girl with the dragon tattoo" (2009) and "The American" (2010) and many more.
About the photo shoot
For this shoot I brought assorted clothes and props and had a clear view of what I saw before me. The inspiration came from a picture of James Dean as he leans against a wall with one leg as support against the wall. I hand over an old vintage pocketknife to Mr Granath's and asked for a bit mischievous grin.
During a break, we sat with a coffee and Mr Granath told me about the life as an actor on stage and in television.
Photo shoot took place at Skeppsholmen Hotel in central Stockholm.